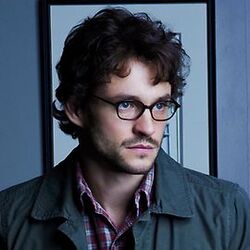 While we're sure the question of whether or not NBC's Hannibal will be at Comic-Con in some fashion has been eating at you (ha!), you can rest assured, as Katie O'Connell, CEO of Gaumont International Television, has announced that several members from the cast and crew will indeed be present at the San Diego convention. The panel, entitled Hannibal: Feed Your Fear, is set for Thursday, July 18th from 6:45pm to 7:45pm in Room 6A, and will feature the following people related to the show: executive producer
Bryan Fuller
, director
David Slade
,
Martha De Laurentiis
, and star
Hugh Dancy
. They plan to discuss behind the scenes and plot details from the first season as well as what the future holds for the series, which was recently picked up for a second season. No word on whether or not they'll be serving fava beans or chianti, however.

What would you ask the panel if you were to attend? Let us know in the comments!
Be sure to check out the Comic-Con Wiki regularly for updates about the Hannibal panel and the convention in general.
---
---
Ad blocker interference detected!
Wikia is a free-to-use site that makes money from advertising. We have a modified experience for viewers using ad blockers

Wikia is not accessible if you've made further modifications. Remove the custom ad blocker rule(s) and the page will load as expected.