Hannibal Propstore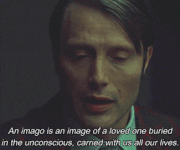 The Prop Store
has less than two days left before the bidding ends. Everything from FBI props to Hannibal Lecter's suits can be acquired. If you've ever wanted to get your hands on something from the set of HANNIBAL, now is the time to get your bids up.
Good luck to you fellow fannibals.
Ad blocker interference detected!
Wikia is a free-to-use site that makes money from advertising. We have a modified experience for viewers using ad blockers

Wikia is not accessible if you've made further modifications. Remove the custom ad blocker rule(s) and the page will load as expected.